At American Wholesale, we stock a vast inventory quality, used refrigeration equipment while offering you great service at a great price, saving you thousands. American Wholesale is one of the leading dealers of "hard to find" refrigeration equipment in the U.S.

American Wholesale can custom design any size walk-in cooler or freezer box to fit the needs of your business. Whether you are in need of a low temp or medium temp refrigeration system, American Wholesale's professional staff will help you design the perfect application to keep your products cold and save you money. If you have an existing refrigeration system and need replacement equipment, our knowledgeable staff can match the correct condensing units and evaporator blowers to provide you with a cost effective system. Our experienced staff can install any size refrigeration system quickly and professionally. We also pre-build our cooler/ freezer boxes before shipping to insure complete customer satisfaction. Shipping worldwide through reliable transportation, American Wholesale provides its customers with quality equipment quickly and affordably.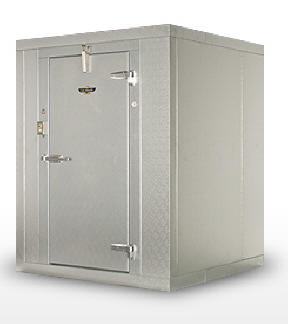 Our major priority is to provide our customers with quality used refrigeration at unbeatable wholesale prices.
American Wholesale has a large inventory of all types of coolers and freezers.
1, 2, 3 and 5 Door upright reach-in freezers, floral and beverage coolers.

4ft, 6ft and 8ft Counter-top ice-cream freezers.

4ft, 6ft, 8ft, 10ft and 12ft. Deli Cases.

8ft,10ft and 12ft. Produce display coolers.
American Wholesales Inventory changes rapidly, please contact our sales office 9am to 5pm Monday thru Friday Eastern Standard.
Phone: 1-216-426-8882
Fax:1-216-426-8883
E-mail: info@awrco.com